New Design All in One Brew House
Finally we make the all in one 300L brewhouse finished, and are ready for shipment to Germany.
This is very compact unit, cost less and more flexible for brewing.
Also fermentation tanks can be configured, you choose if you want this with or without cooling jacket.
Brewhouse is designed and fabricated as the exact brewing process request from client and the local requirement.
Tanks size designed as exact beer plato / gravity from client.
The goal is helping client with easy brewing operation, making the whole brewhouse setup more suitable for right recipe , increasing the efficiency and lowering the energy cost etc.
We have a range of kettle heating options including electric, direct fire or steam, depending on site and local utility costs and the scope of your project.
Electric - Available on 300L, 500L and 1000L.
Direct Fire - Available on 5BBL, 7BBL, 10BBL and 15BBL.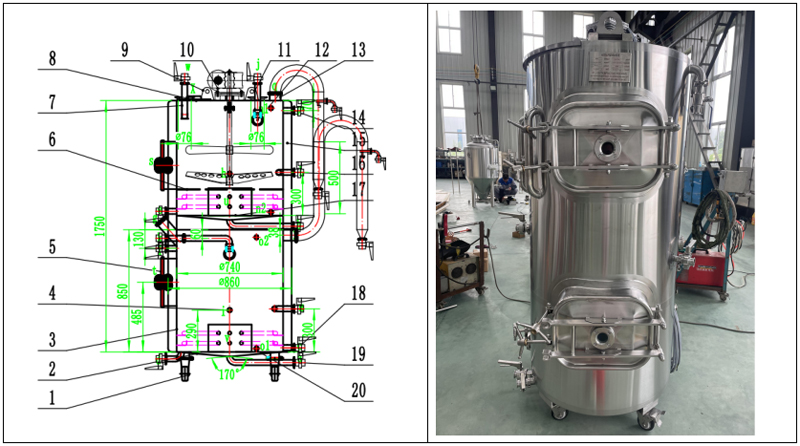 Also they need a 300L fermenters, the details as below: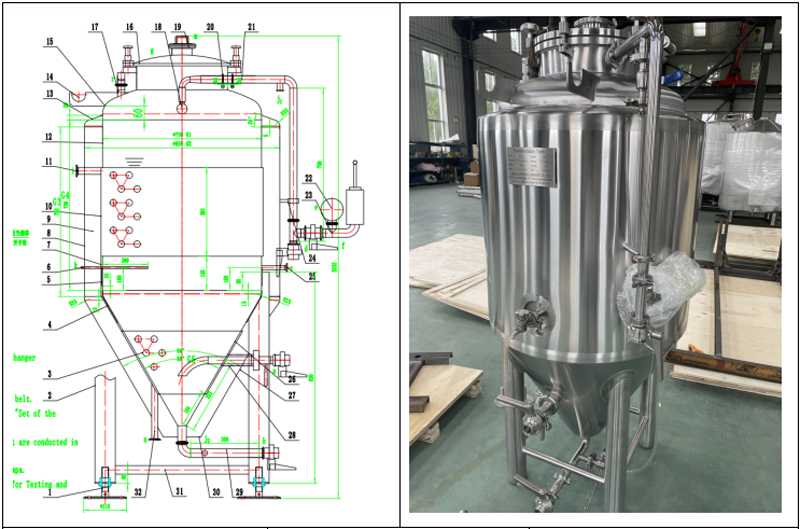 All tanks are made by sanitary SS304 material, which meet domestic and international food safety and hygiene standard.
The fermenters/Unitanks fabrited by ASTE/Alston Brew following the more reasonable craft beer brewing request and clients secial request.
All the tanks fits requirement of PED, ASME, AS1210etc. All fittings using the top level Chinese supplier, the stable standard on quality is priority.
All tanks are with good standard or are customized tanks are following special brewing recipe requirement, also we developed different tanks whcih follow different preference and brewing process.
And the possible status of building all over the world, such as open fermenters, unitanks, CCT, horizontal Storage tanks, stacked fermeneter and BBTs etc.