Chiller description:
A chiller is a machine that removes heat from a liquid via a vapor-compression, Adsorption refrigeration, or absorption refrigeration cycles.
This liquid can then be circulated through a heat exchanger to cool equipment, or another process stream (such as air or process water).
As a necessary by-product, refrigeration creates waste heat that must be exhausted to ambience, or for greater efficiency,
recovered for heating purposes.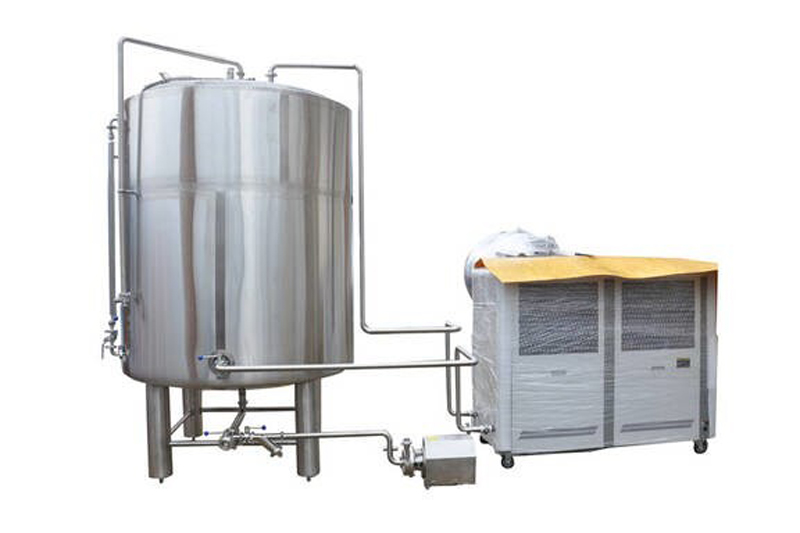 Full assembly according with approved layout.
Designed and adopted for costumer production area.
Material : AISI304
Central Inlet/Outlet line – DN32
fermentation tank
s Inlets/Outlets – DN25
Assembly method: quick install tri clamp connectors, ball valves.
Cooling inlet assembled with: diaphragm valve with 24V actuator connected to fermentation control panel for automatic cooling operation