Accoding to your requirement of filling type, we will provide you Bottle/Cans/Keg capping and filling machine.
1.Bottle filling machine for micro brewery and brew pub.
Bottle capping and filling machine
Filling capacity: 100-800BPH.
We can provide you beer filling machine from 100-800bottles per hour suitable foe beer pub and micro brewerr,
also you can choose manual and semi-automatic system.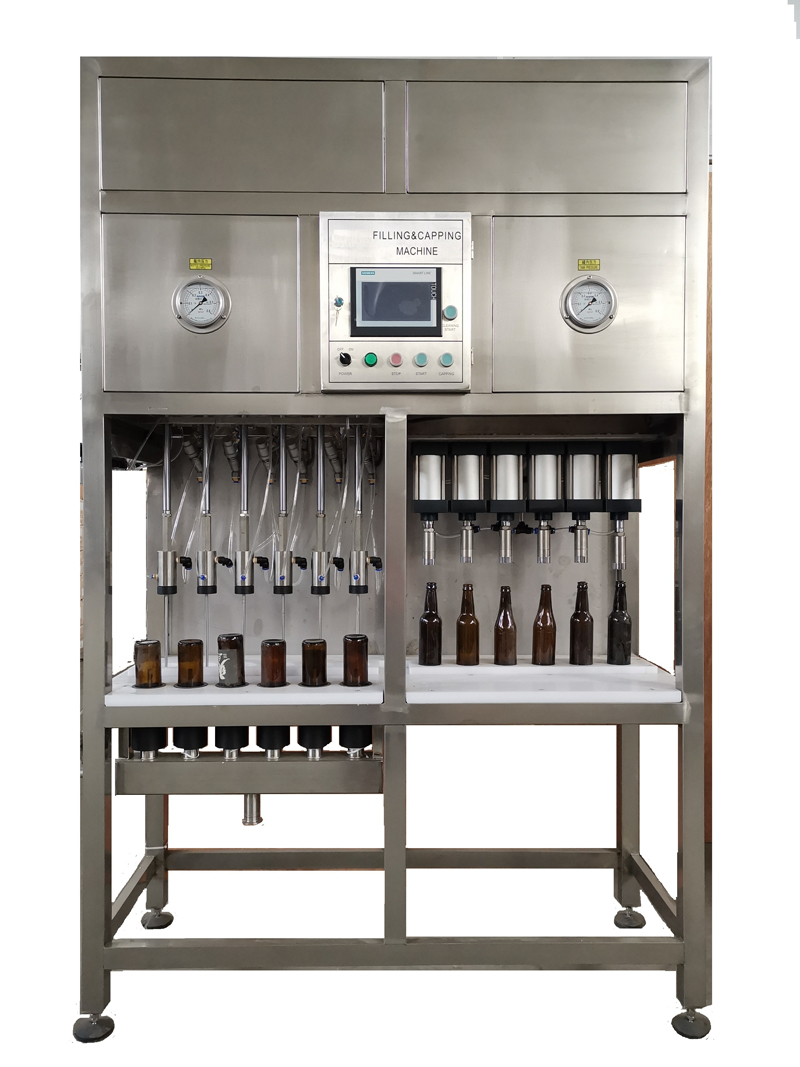 2.Bottle Filling Line with isobaric filling, labeling machine, dating machine, bottle dryer and other.
The Filling Systems provide a wide range of automatic & manual isobaric (counter-pressure) beer bottling and canning machines
including efficient semi-automatic rinser, filler & capper/ seamer monoblocks.
These beer filling lines can also be used for bottling a wide range of sparkling and still drinks such as water, wine,
cider, kombucha, soft drinks and carbonated drinks.
The filling line we can provide 1000BPH Line, 2000BPH Line, 3000BPH Line, 5000BPH Line, 6000BPH Line, 8000BPH Line
according to your brewery capacity.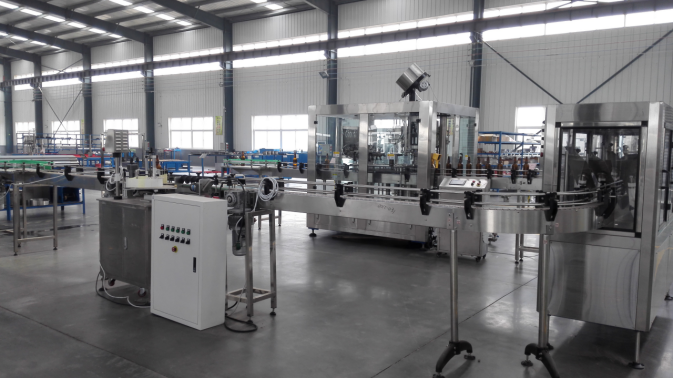 3.Cans filling machine for small brewery.

1.Alson provides the customers with its technical and marketing staff in order to study and propose customized solutions that
can meet any technical and production requirements, ensuring the efficiency of the system and optimizing the available space.
2.The experience, gained in ten years of work in this field, allows alston to provide the customer with a pre and after sale service,
assisted by a qualified technical support.
3.Filling Systems provide a range of semi-automatic rinser/filler/seamer monoblock counter-pressure canning machines
for carbonated artisan beverages such as beer, cider & carbonated soft drinks.
4.Canned beverages are an improvement over bottles as they do not allow in light, have very low O2 pickup,
can be easily taken out on adventures like hiking, pool-side, beaches, and parks and aluminum cans are easily recycled.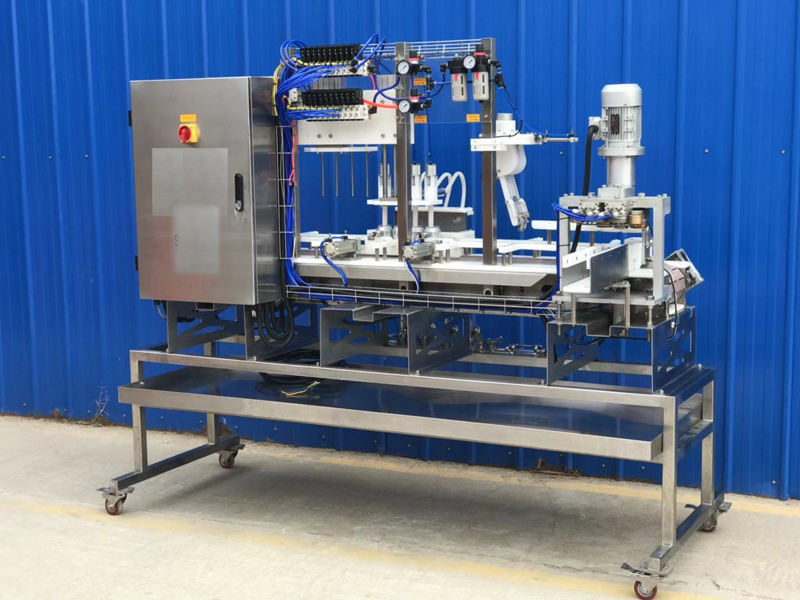 4.Cans filling line
This linear beer canning line is used for filling beer in cans, rinser, filler and seamer are separated unit.
It can finish all the process such as washing, filling and sealing.

It adopts isobaric filling principle and filling valve adopts high precision mechanical valve.
It has advantages of fast filling speed, high precision in liquid level and ensure that it only starts to filling when there is a can, otherwise it will stop.
Using the device structure of filling valve precover device plus supporting can bottom device,
it can guarantee the maximum stability of cans when they passing in and out. Filling cylinder braces use worm-gear box going
up and down to satisfy cans of different height.
Float switches in the filling cylinder ensure a smooth liquid inlet state.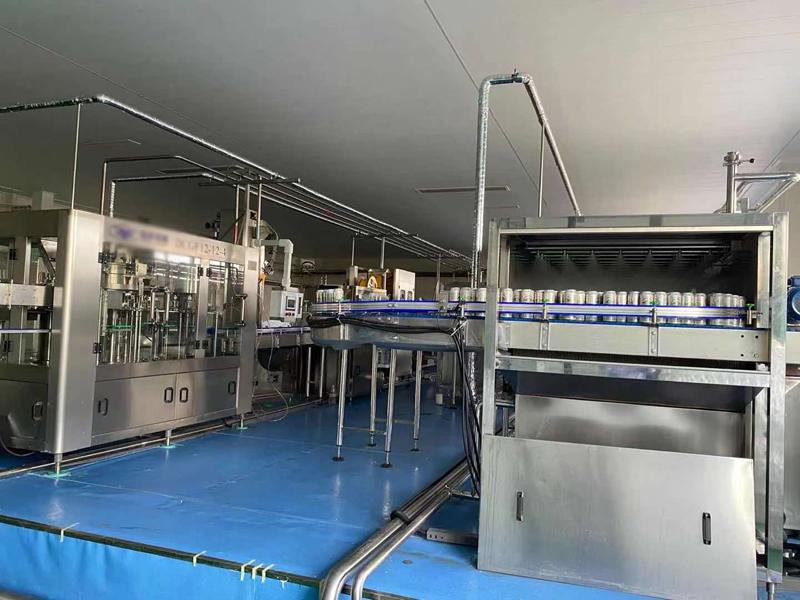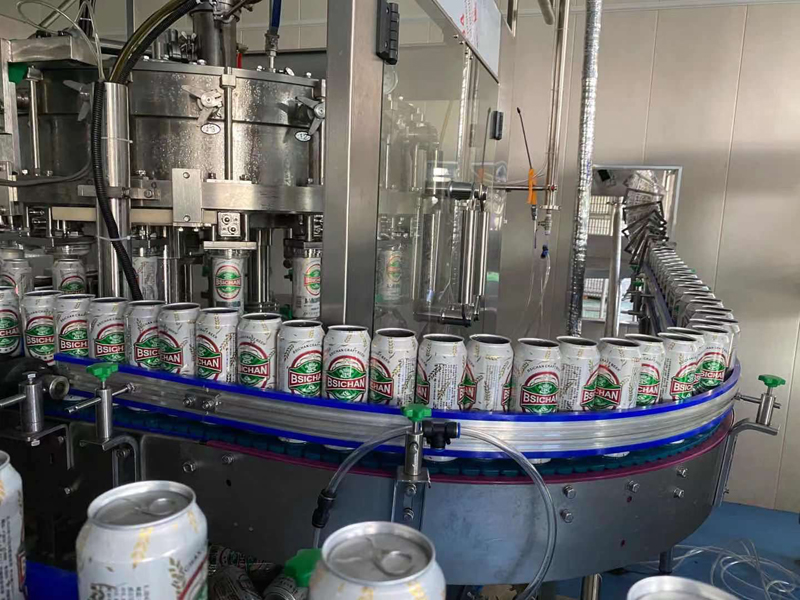 5.Keg machine, keg washer&filler 2 in 1 machine, keg washer, keg filling machine