The 50 most valuable beer brands in the world in 2022

The beer board noticed that Brand Finance, a British brand evaluation agency, recently released the "2022 Global Alcohol Brands" list.
On the list of the "50 Most Valuable Beer Brands in the World", Corona, Heineken, and Budweiser are among the top three.
In addition, Bud Light, Modelo, Snow, Kirin, Miller Light, Silver Bullet, Asahi and other brands entered the top 10.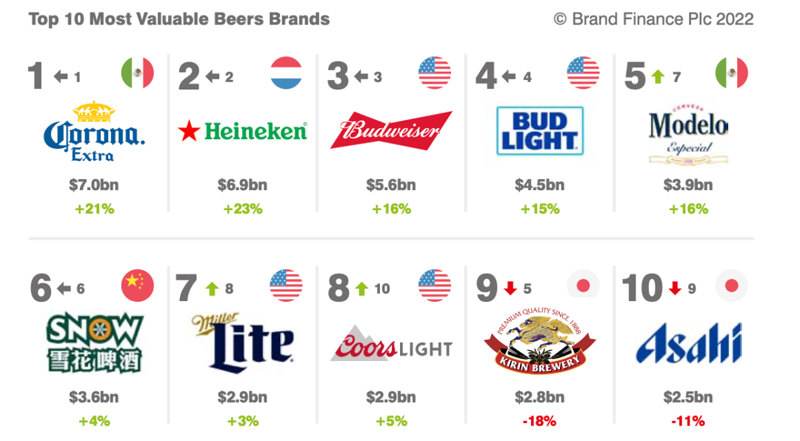 The list shows that a total of 4 brands in China are on the list, and Snow Beer has entered the top ten. In addition, Harbin Beer, Tsingtao Beer and Yanjing Beer are on the list.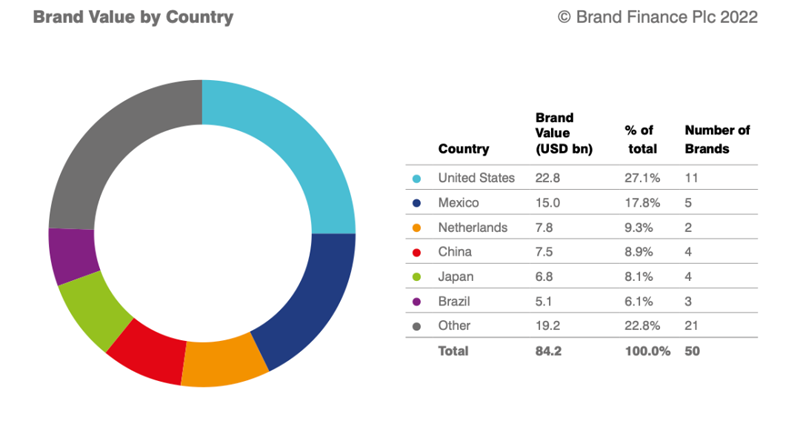 It is worth mentioning that, in addition to the top 50 most valuable brands, Brand Finance also released the top 10 most powerful beer brands in 2022.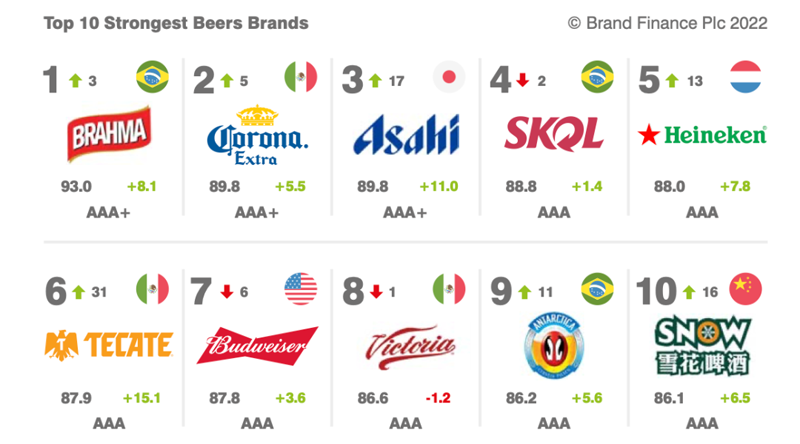 Rather than simply rank brewers by gross revenue, Brand Finance said the rankings measure "the net economic benefit of brand owners by licensing their brands on the open market".





List of the world's 50 most valuable beer brands in 2022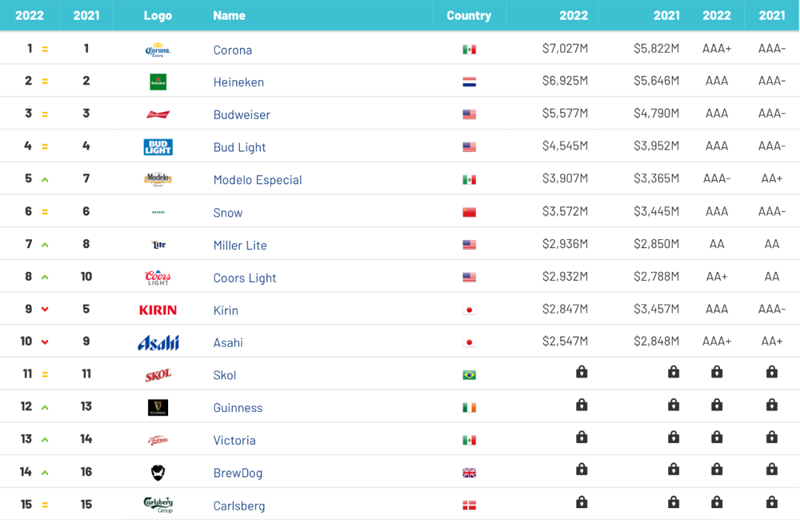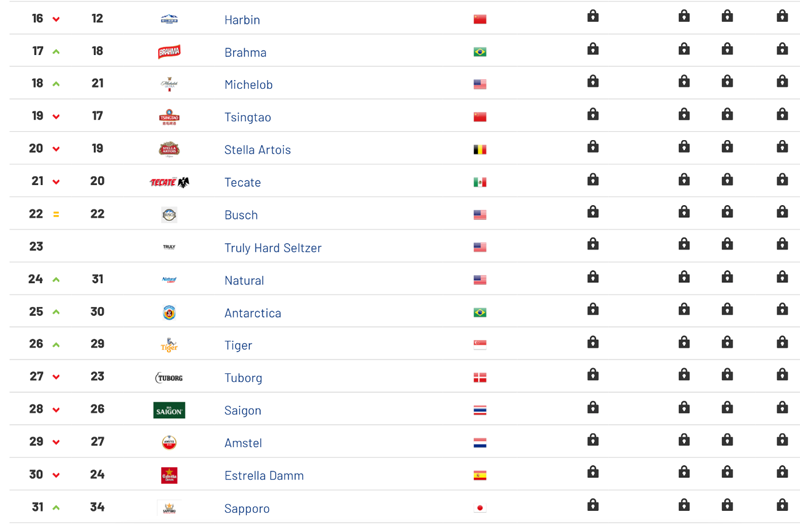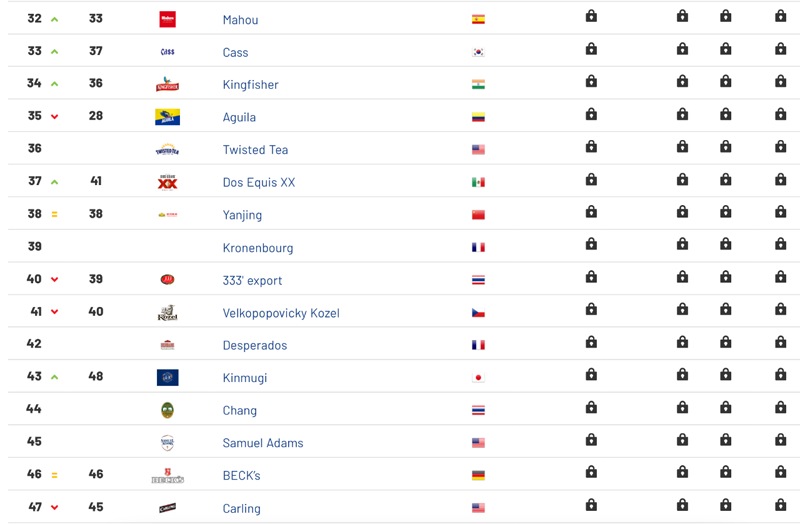 It is understood that among the 50 beer brands, Anheuser-Busch InBev Group occupies the most brands. Brand Finance uses the "royalty relief" approach to calculate brand value,
which is a measure of how much it would have to pay to license such a brand in the future.


If you want to creat your beer brand, pls feel free to contact us for brewery equipment.

Cheer!