Brewery Labo du Brasseur located at France, it's very close the beautiful sea.
The own of Maxime is very young and professional for beer brewing.
The brewery is 500L combination system with steam heating and 4sets of beer fermenter and 2sets of bright beer tank.
The customer first contact us at Mar of 2017 and discussed many proposal, also he was visited us at the end of 2018 and stasfied with our factory and
brewing process.
After a long terms discussion, final he decided to build the brewery at Oct of 2019, finally finished the brewery at June of 2020.
Now the brewery running well and brewing beer very well.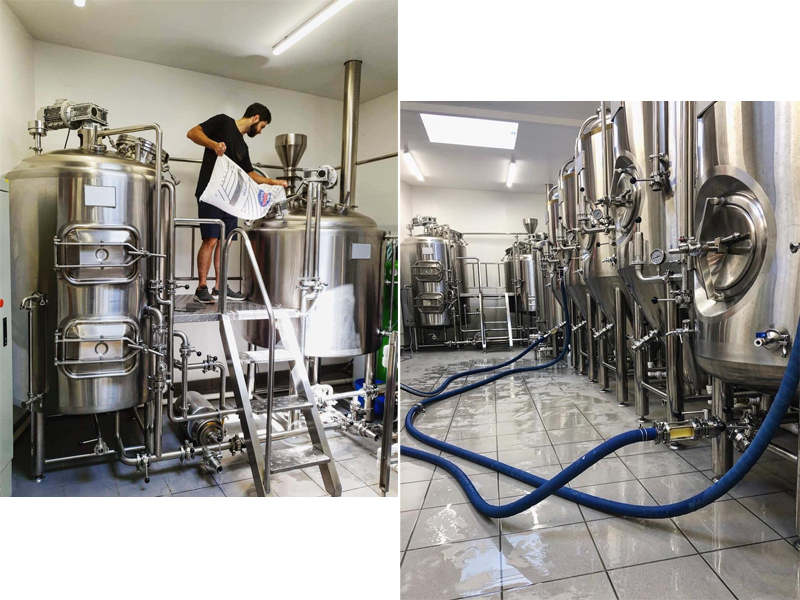 Main equipment has inlcuding:
1.Double roller malt milling machine.
2.Combination system 500L brewhouse with hot water tank, mash kettle&boiling, lauter at the top, whirlpool at the bottom.
In this system can get more clear wort by natural gravity.
Also for reduce the oxengy when he brewing, we changed the side wort feeding from the top.
From this project, then we adopted his idea and update our brewing system.
3.Fermenter is 4sets of 500L, the bright beer tank is 2 sets of 500L.
4.Brewery cooling unit with chiller and glycol tank.
5.Brewery control system is PLC controller, also with the brewing process of 5 mashing step.
6.Hop gun with 80L.
7.Manual way keg washer and filler machine.
Finally we have shipping it at 2020 and now the equipment has running well.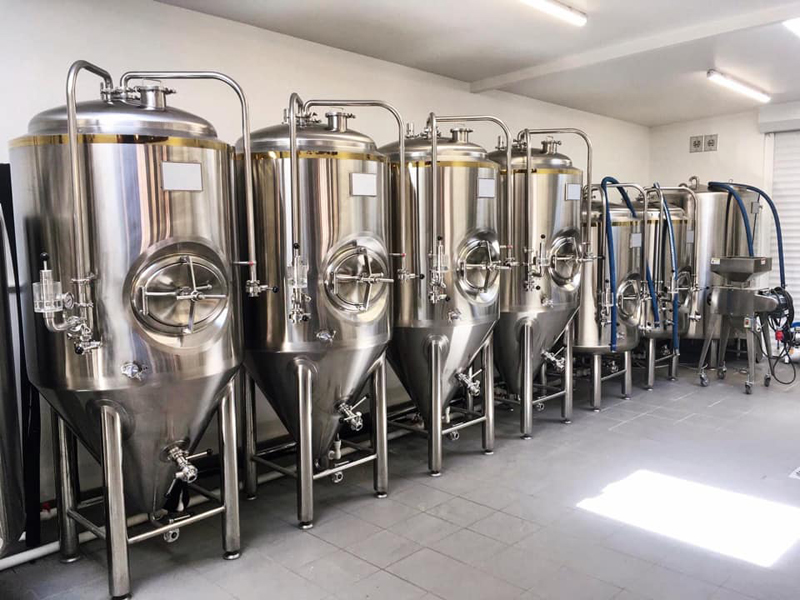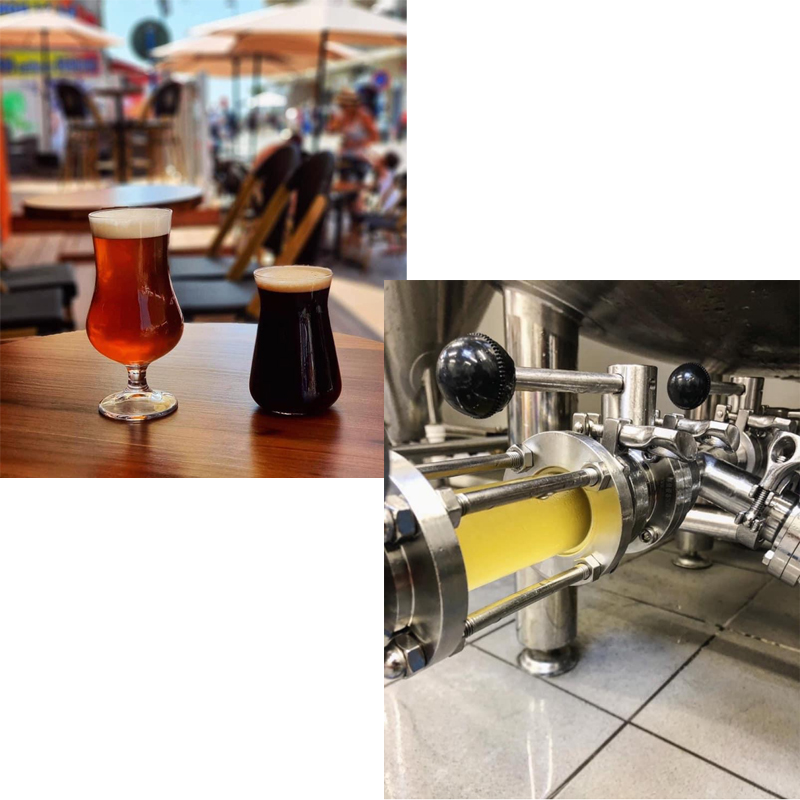 Now we have a nice relationship with this owner, also we were talking how to brewing and improve the quality of beer and equipment.
At the Jan of 2021, he still booked the keg washer and filler of 2 in 1 machine, bottle filling machine and some kegs.
If you still want to build a new brewery, hope we can help you from the design, production and installation, turnkey brewery project.
Also we are looking forward to your inquiry.
Cheers!!