This 7BBL fermenter was export to Canada and get a high reputation from our client.
1.Total volume:9.3BBL, Effective volume:7BBL,
cylinder tank; Inside surface: SUS304, Thickness:3mm,
Outside surface: polishing stainless steel, Thickness:2mm,Polishing coefficient: 0.4µm
2.Thermal insulation material: Polyurethane (PU) foam, Insulation thickness: 80MM.
3.Manhole: side manhole on the cylinder, Shadowless manhole.
4.Design pressure 30Psi, Working pressure: 15-20Psi;
5.Bottom design: 60degree cone for easy to exist yeast.
6.Cooling method: Dimple cooling jacket(Cone and cylinder 2 zone cooling);
7.Cleaning system: Fixed-round rotary cleaning ball.
8.Control system: PT100, temperature control;
With: CIP arm with spray ball, pressure gauge, mechanical pressure regulating valve, hops adding device,
sampling valve, breath valve, Ice water solenoid valve, thermometer, etc.
9.Stainless steel legs with bigger and thicker base plate, with screw assembly to adjust leg height;
10.Complete with associated valves and fittings.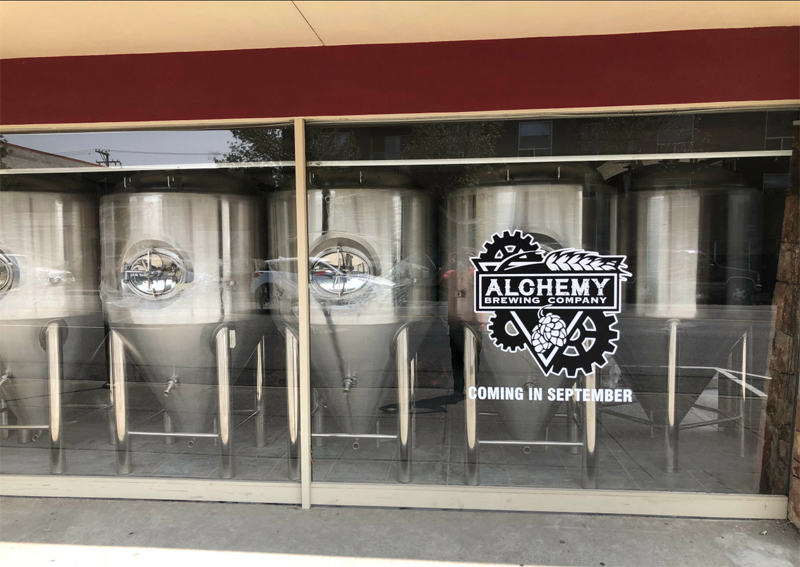 Before the delivery, the customer has send the Third part to check the quality and quality.
The inspector has check each part and proved the inspection.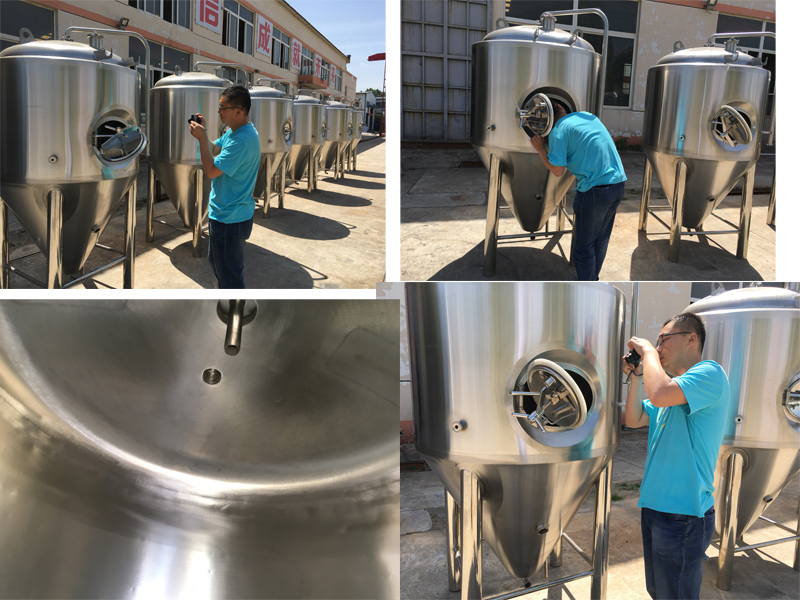 Before delivery, we were invite third part to inspect the equipment and get the report, also the customer was happy to get that.
Below is the Inspection report: