II.Product detail: commercial beer brewery equipment.
Standard Configurations:
1.Brewhouse Capacity: 1000L-5000L commercial beer brewing equipment.
2.Materials: SUS 304 or 316 Stainless Steel; Thickness: inner 3mm, outer 2mm, jacket is 1.5mm.
3.Interior Finish: Acid washing and passivation or mirror polishing, 0.2~0.4μm.
4.Manhole, top pressure glass manhole with LED sight.
5.Temperature measurement method: PT100 temperature probe.
6.Cleaning method: 360°Fixed rotate cleaning ball.
7.Heating system: steam heating, electrci element, direct fire.
Specifications:
1. Combined 2 vessel Brewhouse System, Volume: 200L-1000L, 2BBL-10BBL.
1* Mash Tun/ Lauter Tank
1* Brew Kettle/Whirlpool Tun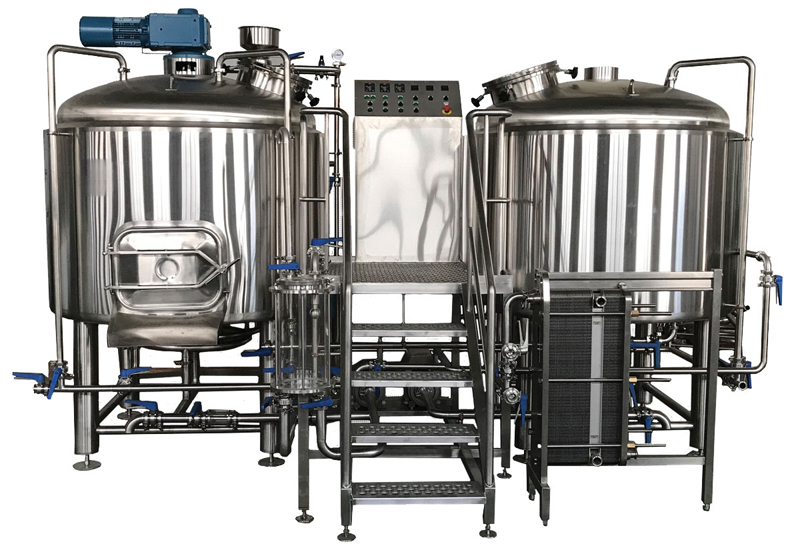 2.Combination 3 vessel Brewhouse, 100L-1000L, 1-10BBL.
2.1(Germany Type)
1*Mash&Brew kettle.
1*Lauter Tun on top/Whirlpool at bottom.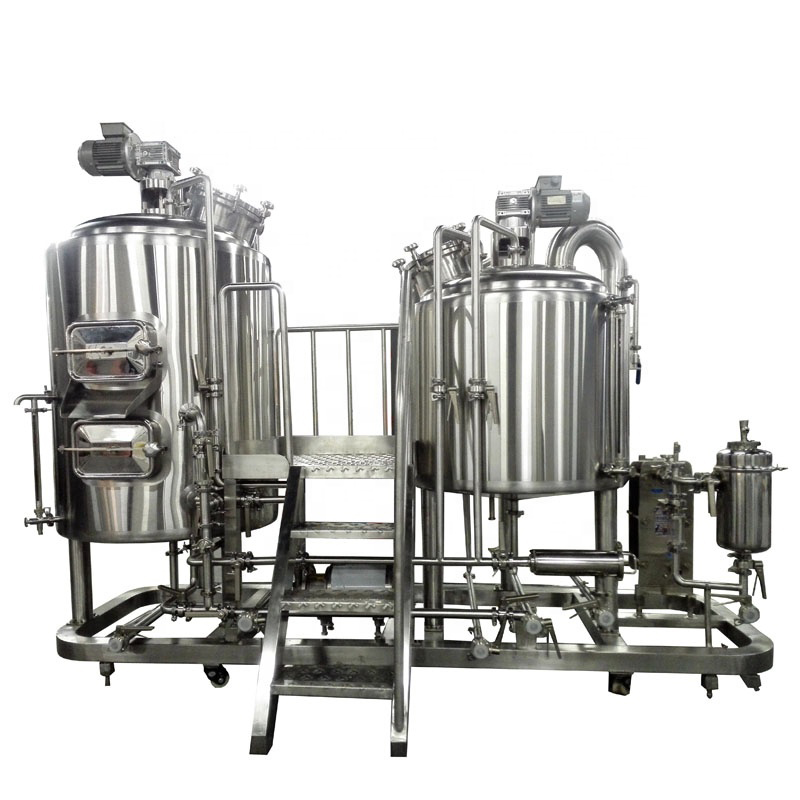 2.2(America type)
1*Lauter tank on top&Hot water tank at bottom.
1*kettle&Whirlpool.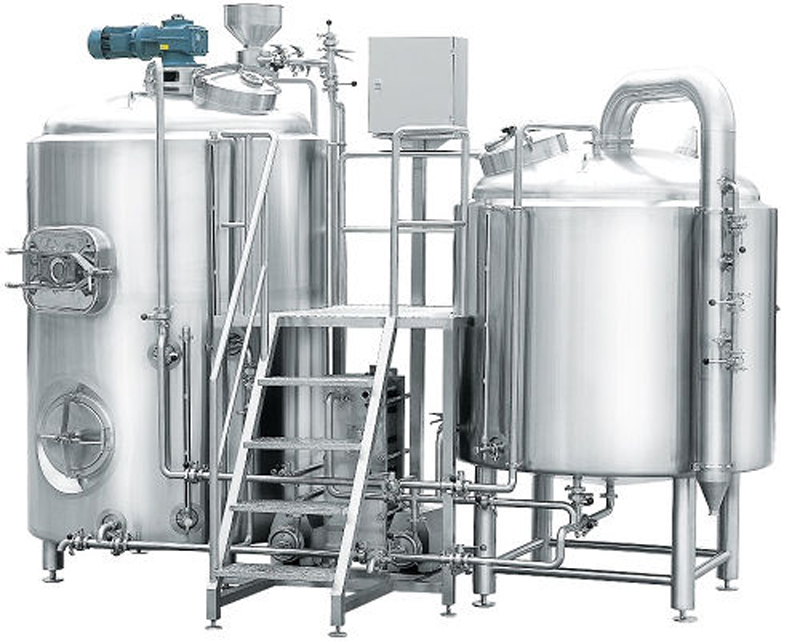 3.Separated 3 Vessel Brewhouse, 500L-5000L, 5BBL-50BBL.
3.1(Germany type)
1*Mash tun.
1*Lauter Tun.
1*Brew kettle/Whirlpool.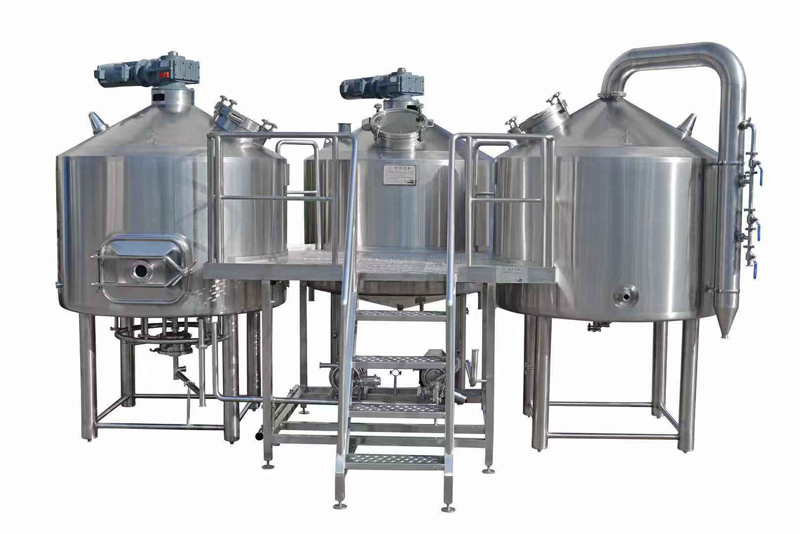 3.2(America type)
1*Mash tun/Lauter tank .
1*Brew kettle.
1*Whirlpool.
4.Combination 4 vessel Brewing system, 1000-5000L, 10BBL-50BBL.
1*Mash tun.
1*Lauter Tun.
1*Brew kettle
1*Whirlpool.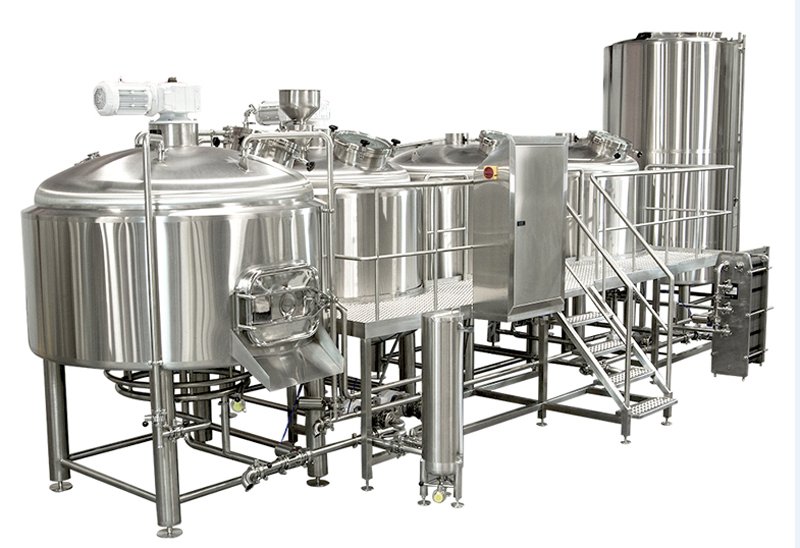 5.Customized Brewhouse
1*Mash&Kettle&Whirlpool
1*Lauter tank