Draught beer machine
Draught beer, also spelt draft, is beer served from a cask or keg rather than from a bottle or can.
Draught beer served from a pressurised keg is also known as keg beer.
Storage and serving temperature
Cask beer should be stored and served at a cellar temperature of 12 °C (54 °F). Once a cask is opened, it should be consumed within three days.
Keg beer is given additional cooling just prior to being served either by flash coolers or a remote cooler in the cellar.
This chills the beer to temperatures between 3 and 8 °C (37 and 46 °F).
1. Water cooling unit: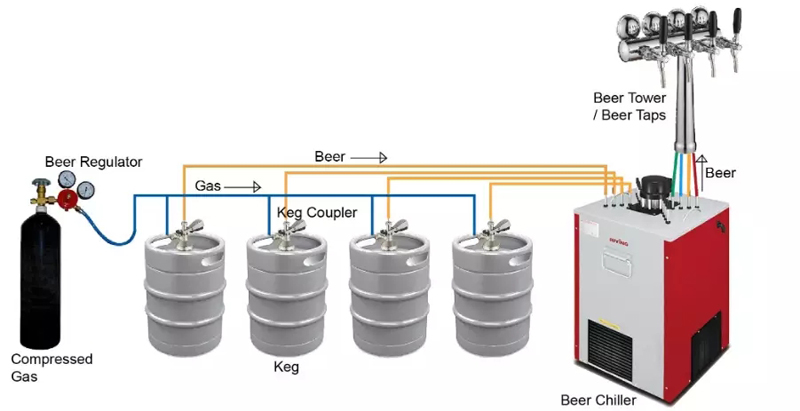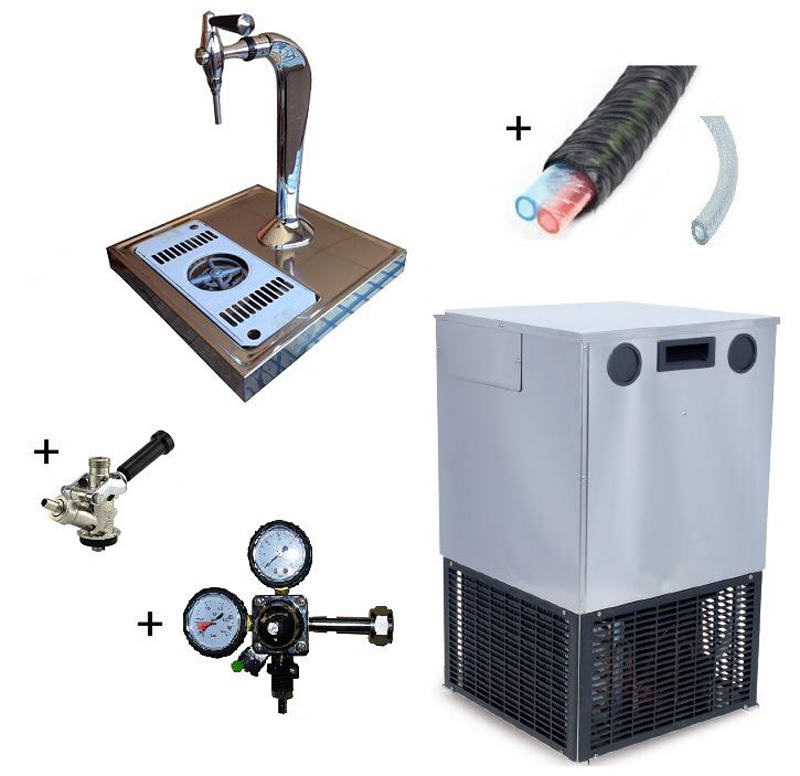 2.Wind cooling unit: