Hi Everyone, Today is a day worth to celebrating.
As Today we are loading and delivery the equipment to Austria!!
After about 3 month we finished this set of 1000L brewery and delivery,
we have talk with the owner and changed some small parts between the production to give them a perfect brewery.
Finally, we finished it and sent our friend many Video to inspect the equipment.
Now as we know we can go anywhere because of the pandemic, so we take more video to check each detail.
Here it's more details about the 1000L brewery and fermenters,
1000L brewhouse with 3 vessel: mash tun, lauter tank, lauter&whirlpool and hot water tank.
In order to save the installation cost, then we made a bottom support under the tanks,
I think it's good solution for new guys, as it hard to install it because of many small parts to connect.
Here it's more photo to see the details: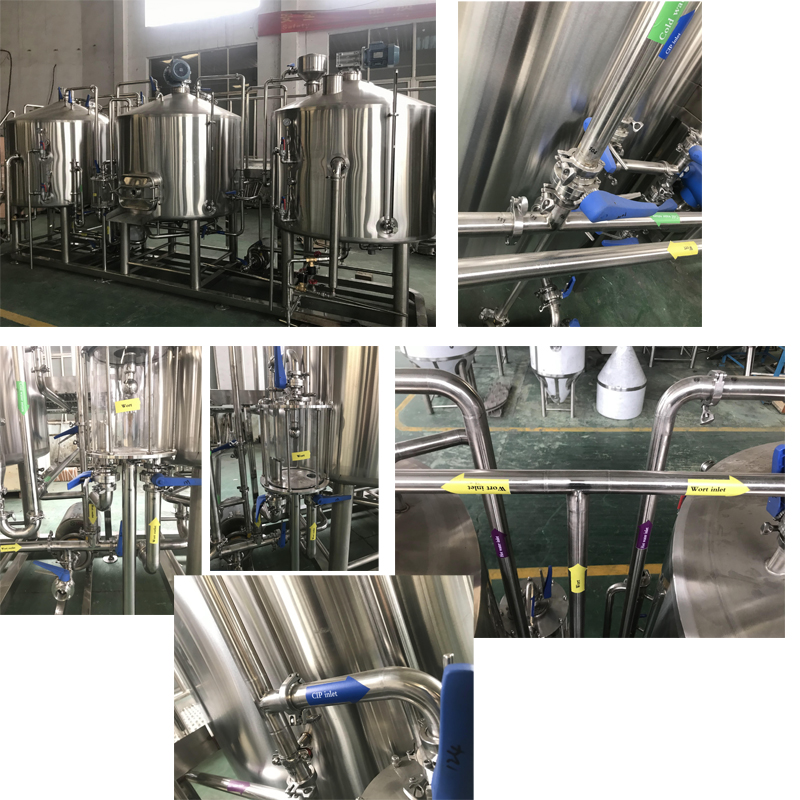 One point that needs to be pointed out in particular is wort cooling system, it's water cooling the sample by tap water, then recycle to hot water tank.
Our customer need it, then we design and make it.
2.The below is fermenter
Here it's double head on the top of fermenter for better insulation. Also we equip all accessories on this tank, including double arm L tube for exhaust and cleaning, carbonation stone, pressure regulator, vacuum valve, and other.
In addition, the pressure valve and sample valve are famous brand in China, Zhejiang Wenhan. (Then you can search it on Google if you are interested in it. )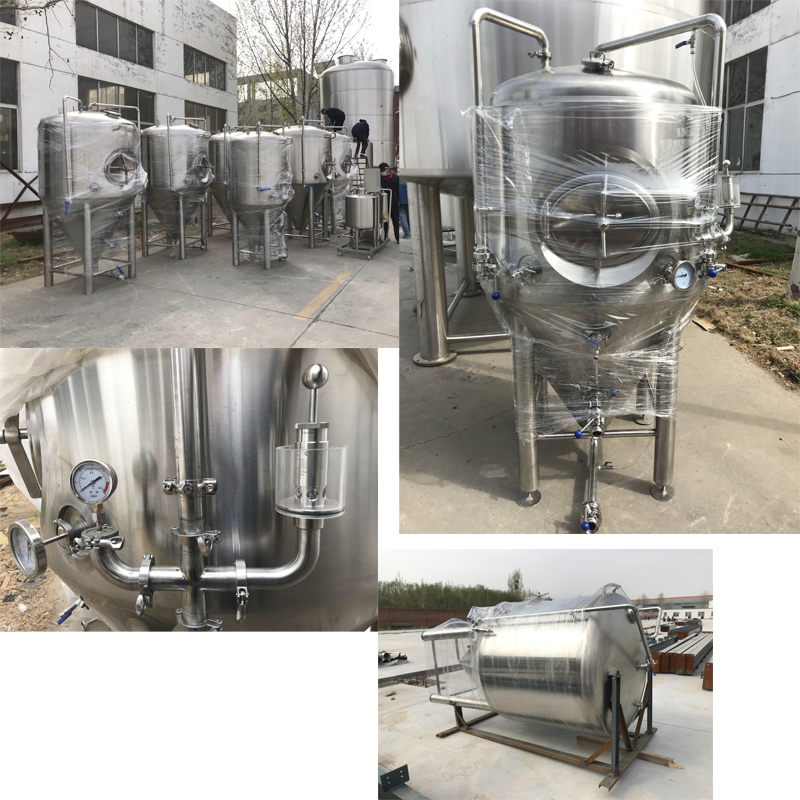 3.Loading time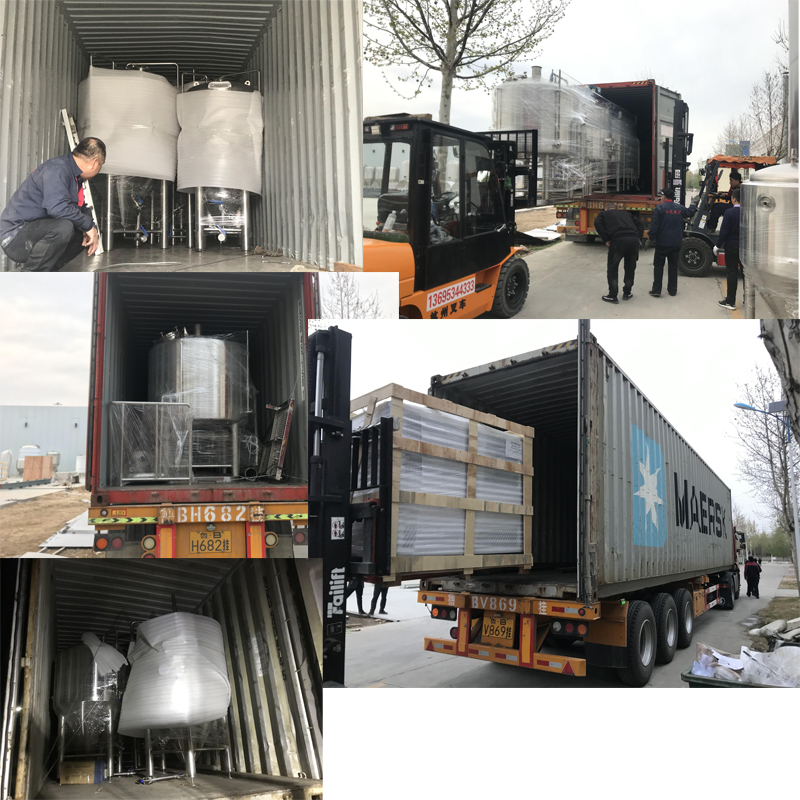 It will arrived Vienna after 45days, hope everything goes well and start to brewing soon.
Hope this set of brewing equipment will Create more value for our customers!!
Cheers!!
IF YOU STILL WANT TO BUILD YOUR BREWERY, WE ARE YOUR REALIABLE PARTNER!!