Mexico 1000L Brewery Project
After 2 month production, now we finished the production of 1000L brewery project and ready to delivery.
Here let we see the details of 1000L brewery system.
1.Malt milling machine with double roller.
2.1000L 3 vessel brewhouse: Brewhouse section is the most important part of the whole brewery system., which is directly related with the wort and beer quality.
The modular design saves time and cost of installation and commissioning.
-Mash tun with steam heated, agitator with frequency controll.
-Lauter tank with double level display to show the difference of ptessure, raker with frequency control and lift up and down.
-Whirlpool with steam heated, indoor exhaust device.
-3 pump for transfer wort in different kettle.
-Platform: compact design with detachable Platform with adjust screw leg.
-Flow meter with mixing valve of hot water and tap water.
-Hops filter connected in parallel, one for use and one for spare.
-Brewhouse steam pipeline with flange connection for avoid the steam leak.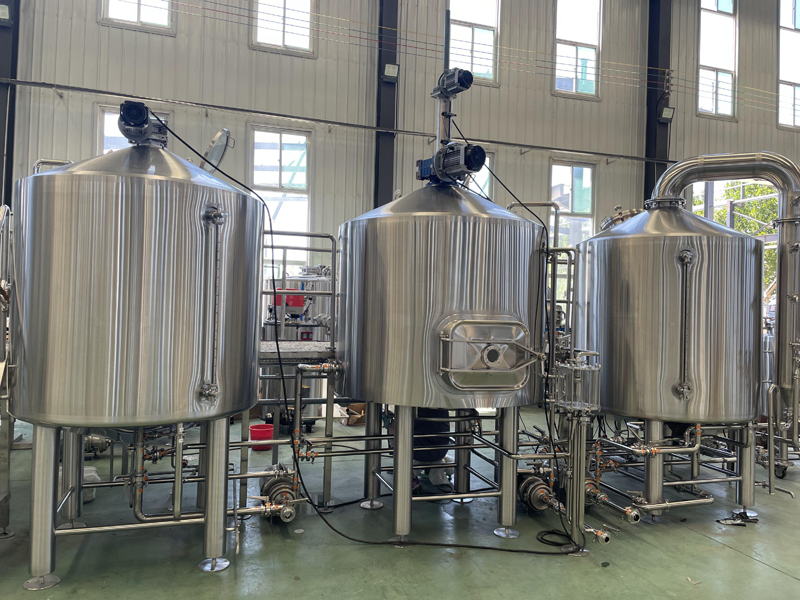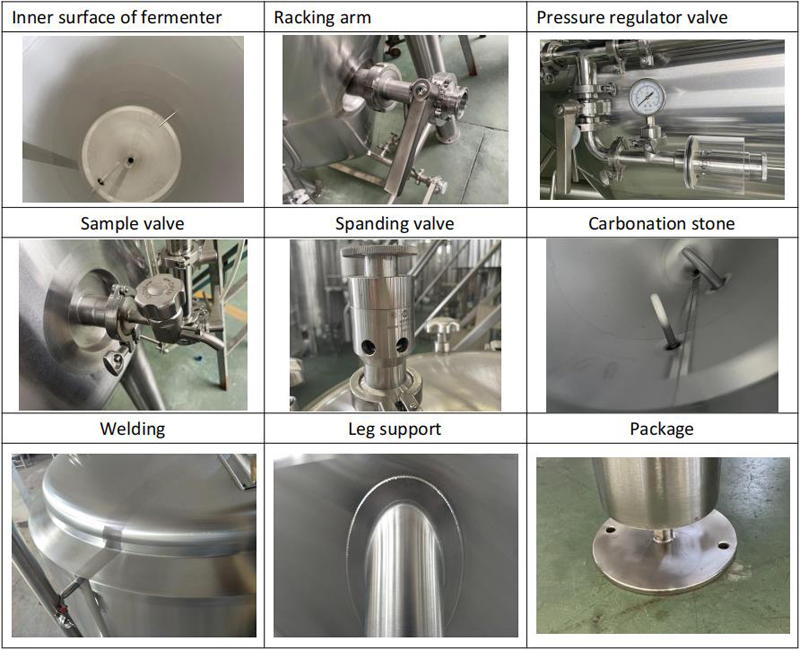 3.Fermenter and unitank:
-6 sets of 10HL fermenter and 4 sets of 10HL Unitank.
-The fermenters and unitank fabricated by ASTE company following the more reasonable craft beer brewing request and clients special request.
-Our cellae tanks are produced by stainless steel 304, all tanks fits requirement of PED certification.
All fittings using the top level Chinese supplier, the stable standard on quality is priority.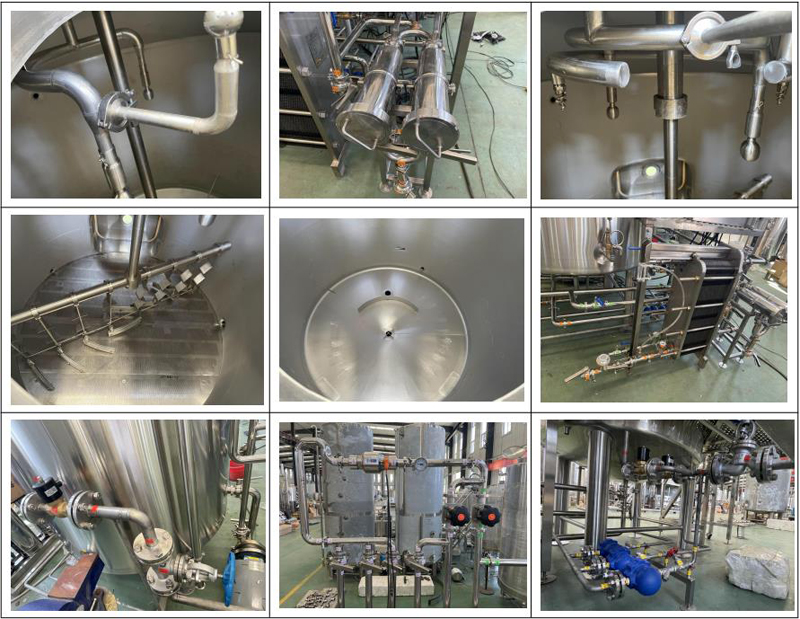 4.CIP Unit from ASTE
-50L 3 vessel with electric heating.
-This is mainly used of cleaning of micro brewery, the tanks, pump, piping and valves etc are assembled on a small cart, which increase the operation convenience and efficiency.


5.Cooling system
-The whole system consists of chiller, glycol tank, HE, pump etc.
-The glycol liquid is well connected with chiller and under digital program for automatic temp control.




6.Control panel
-PLC brewhouse controler and Digital fermenters controller.
-The control system from ASTE adops the basic standard of food&beverage production industry, combined with positive innovation based on the previous experience and the improvements on brewing process.
-The temo setting and control of mash, boiling, hot water, fermenters, etc is achieved by the interface on PLC touch screen or controller, which fits the different request from production.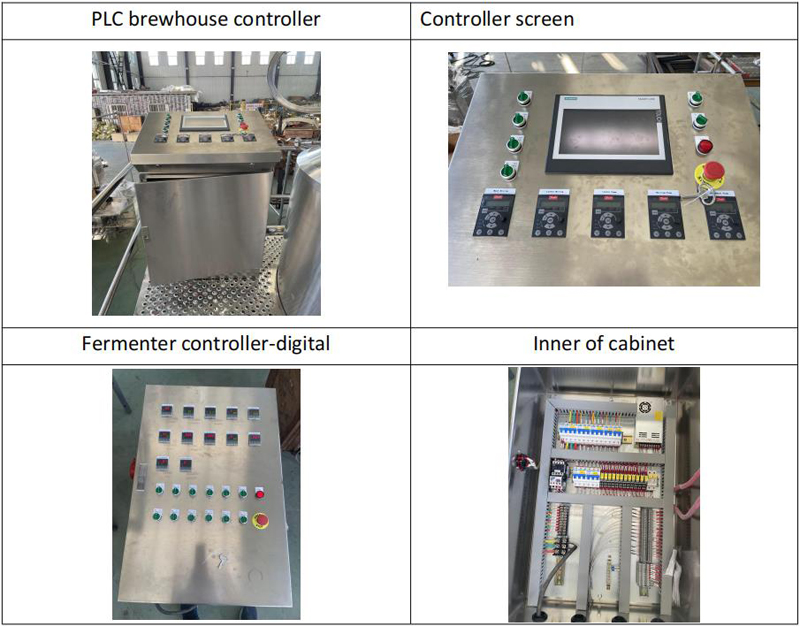 7.Yeast unit
-Yeast propagation tank and Yeast brink
-Since yeast is one the most important constitents of beer production, influencng the beer taste, flavor and color, ASTE craft has developed the yeast plant typically for craft beer production.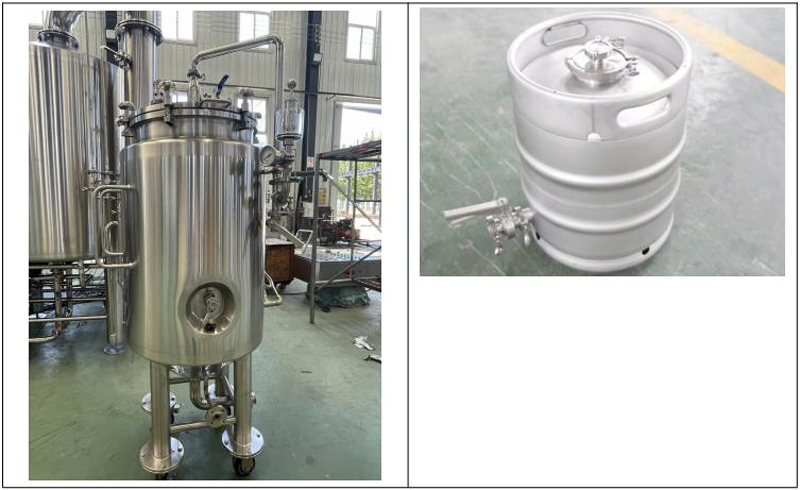 8.Other support




The above is a complete set of 1000L beer equipment, I hope you can know more about the brewery equipment.
This equipment will be shipped soon, and we are looking forward to seeing customers assembling it and creating more value for customer.

Let's we see it.
Cheers!!