Name:Sergio
Country:Paraguay
Project:1500L
beer brewing equipment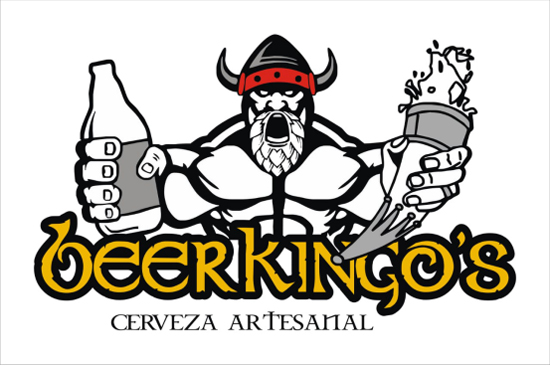 Details:
The main content of the entire project:
1. 1500L Mash/ Lauter+ Boiler/ Whrilpool Tank+ 2000L HLT+ Gas Steam Heating
2. 5*1500L Fermenter(Height customized according to customer requirements, 2.5 meters)
3. 3000L Glycol Water Tank
4. 100L CIP
5. Intelligent instrument control cabinet
* About the mash system.
Material: ss304.
1. Manholes: We all use glass manholes with sight glass lights.
The advantage of this is that when you want to observe the situation inside the tank, you can see the inside directly through the glass manhole.
2. Ploughing knife: The manual zippers are equipped on the ploughing knife to help customers to sort out the waste.
3. Heating method: According to customer requirements, we are equipped with a 150KG / H natural gas steam boiler.
If the gas penetration rate in your area is high and the cost is lower than the cost of electricity, then we recommend that you use a natural gas boiler
4. Thermal insulation material: Rock wool layer is used to achieve thermal insulation effect.
5. Cleaning method: There are special washing coils and CIP cleaning balls, which will be used with CIP cleaning system.
*About the fermenter
Material: ss304
1. 2.5 meters in height. In order to easily match the customer's house height, usage habits, and transportation height, we finally adopted a height of 2.5 meters.
We can change the height of the
fermentation tank
later according to your special requirements
2. Configuration: yeast adding port; breathing valve; pressure valve; PT100 temperature measuring port; sampling valve; wine outlet; sewage outlet.
We generally default these configurations and we can change them if you have special requirements.
*About the control System:
Considering the customer's budget, we choose the intelligent instrument control cabinet for the customer.
It can realize the temperature display function of the mash tank and boiler tank in the mash system, the function of automatically controlling the temperature of the
fermentation tank
, the temperature of the ice water tank and the opening and closing functions of all pumps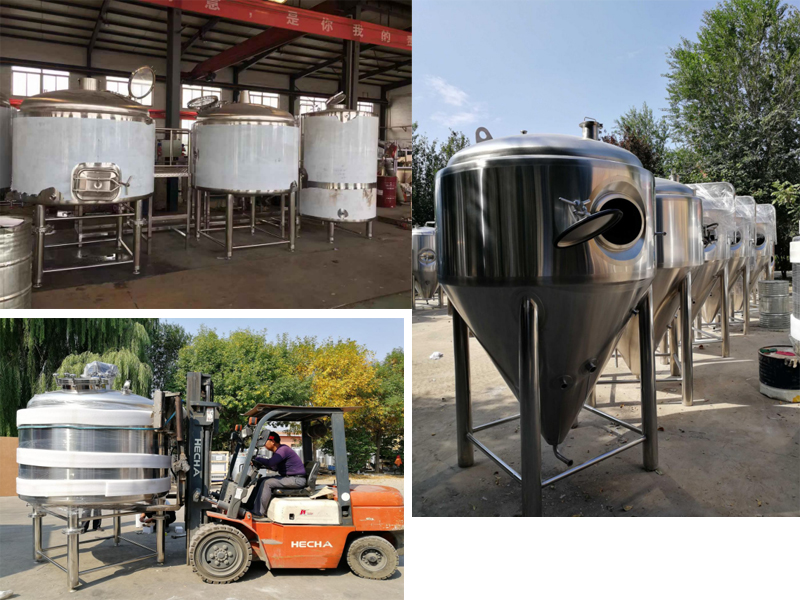 Customer-provided field layout to us.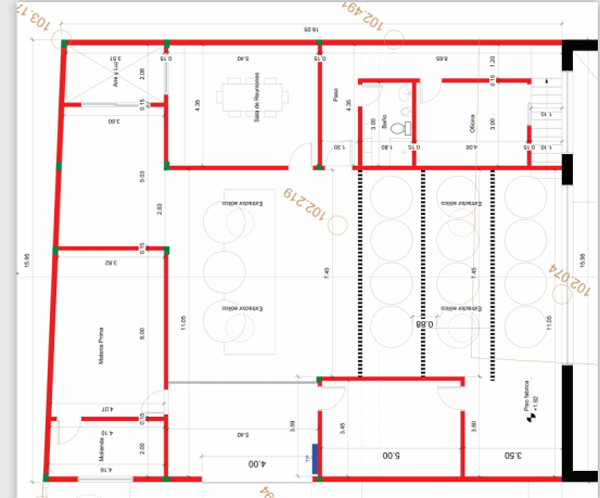 The final layoutWe designed for our customers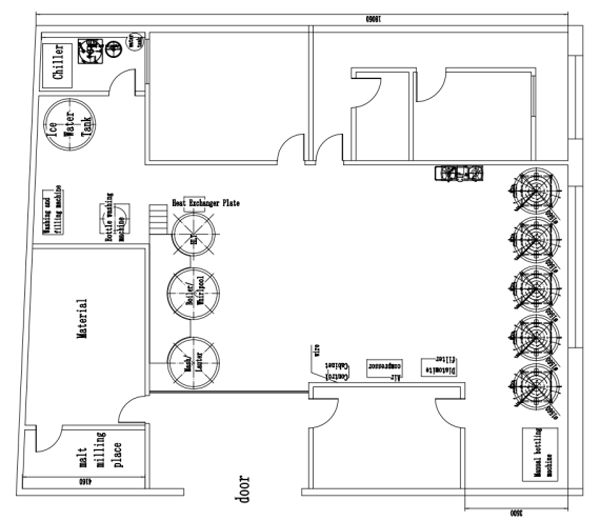 Here are the process of the equipment brewing.