7bbl unitank and 500L staked horizontal bright beer tank
In recent days, we were shipping our 7BBL unitank to Canada, here it's the photo we share some photo to see the details and quality.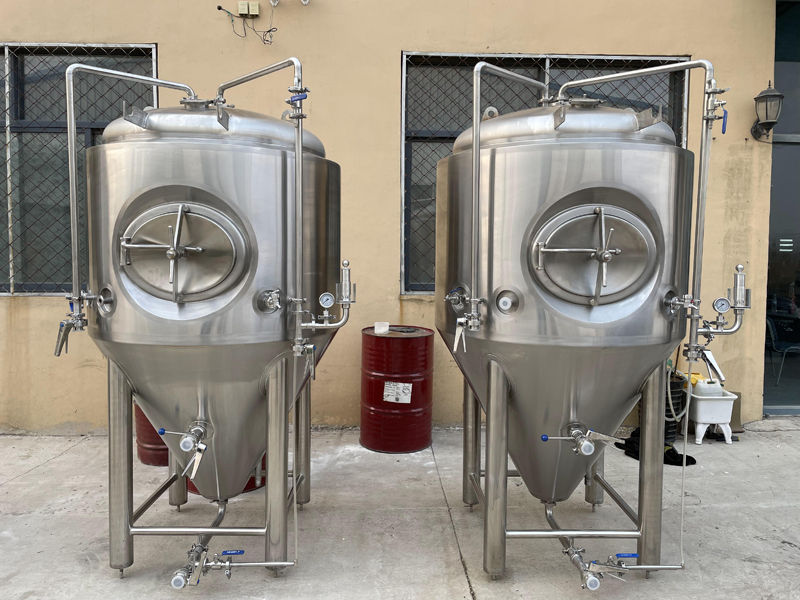 The main difference between a fermenter and a Unitank is that a Unitank has the ability to artificially carbonate your beer within the same tank in which fermentation occurred, while also allowing for the removal of yeast.
A unitank stramlines the brewing process
Perhaps the biggest benefit of using a unitank instead of a fermenter is that it simplifies the brewing process. When you choose to use a unitank for brewing, you keep multiple steps of the brewing process in one piece of equipment. You can ferment and age your beer in a unitank without having to move the beer from one place to another. This translates to less actual labor throughout the process, since you won't need to move the beer into different equipment for each new brewing step.
It's more affordable for startups
Starting your own brewing operation requires some serious up-front costs. The right equipment will set you back a decent amount, so it's a good idea to find places to cut costs wherever you can. Unitanks, because of their multipurpose nature, make the start-up costs of a new brewing operation much more affordable. The fewer pieces of new equipment you need to buy, the more money you'll have to spend on the beer itself.
It lowers the chance of contamination
Anytime you need to move your beer from one place to another, or anytime you expose your beer to elements outside of its current tank, you run the risk of contaminants finding their way in. Contamination caused by microorganisms or dissolved oxygen is a serious concern that a unitank can help with. A jacketed unitank allows you to leave the beer alone for longer periods of time, protecting it from potential outside contaminants that could ruin its flavor completely.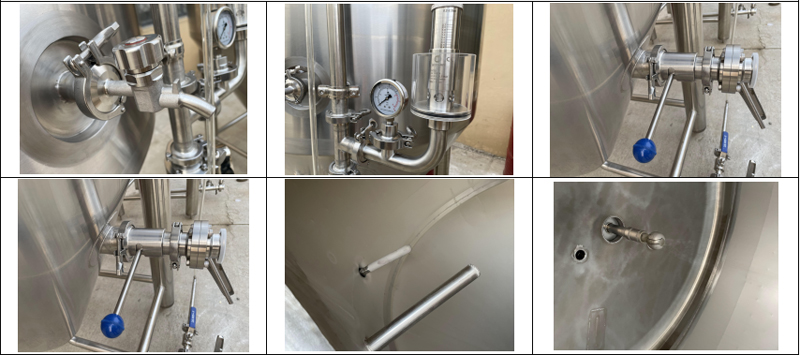 2.Also our 500L staked horizontal bright beer tank send to France.
Unlike traditional tanks that stand vertically, these horizontal tanks offer a larger ratio of surface area to beer depth. This means yeast doesn't have to travel as far to settle on the bottom of the tank.
New 500l jacketed horizontal brite beer tanks for sale:
• 20% top space to avoid beer foam out;
• Accommodate to brew 1/2 batches
• 2" pressure vacuum relief valve
• 1.5" sample valve
• Pressure gauge
• CIP – rotary spray ball
• CO2 blow off tube
• Multiple glycol zones
• Fully welded cladding
• Adjustable tank leveling pads
• Carb Stone 2" TC assembly
• RTD Probe
• 2″ Butterfly valves
• Tension braces on legs
• Good quality, reasonable price and excellent quality