Austria 1000L brewery system
1000L brewery was delivery to Austria at June 4, 2022.
Here it's a 1000L brewery with compact brewhouse and hot water tank, mash tun&brew kettle, Upper lauter tank and bottom whirlpool, hot water tank.
All the brewhous pipes was designed by our customer with the brewing process, our engineer helped us to place the pipes.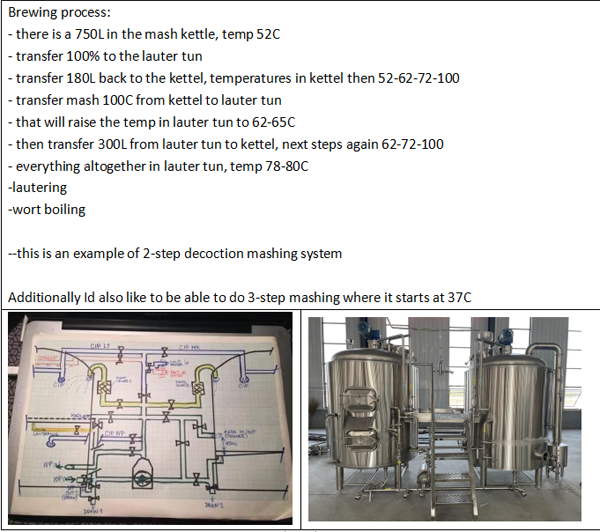 1.Brewhouse
-1000L mash tun brew kettle with direct fire heating, inner packling pasivited and condensate water recovery tank.
-1000L lauter tank with Danfoss frequency controller, raker reverse for easy spent grain, wort collect pipe and back washing device at the bottom of tank. Also for getting more clear wort by gravity natural filtration.
-Bottom whirlpool tank with cleaning ball, tangent wort entrance, level display.
-With hot water tank configured for sparging and mashing in, Well adjusted temp and water blending unit for better grain and water mixing.
-The side inlet of the wort is in the filter tank to reduce the oxidation of the wort.
-Condensate recovery to mash tun to cleaning to saving the water resource.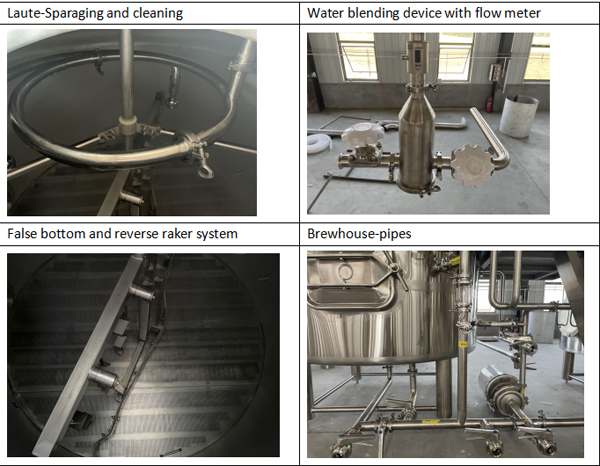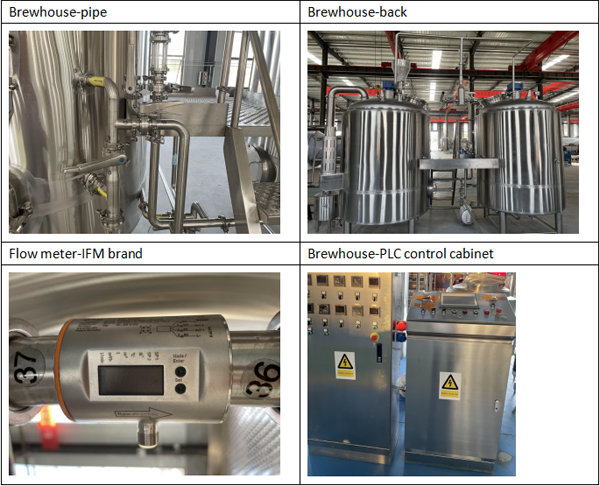 2.Fermenter
-Jacketed & Insulated, Dual Zone Dimple Cooling Jacket
-Side Shadow less Manway
-Racking Port with Tri-Clover Butterfly Valve
-Discharge Port with Tri-Clover Butterfly Valve
-2 Tri-Clover Outlets with Butterfly Valves
-CIP Arm and Spray Ball
-Shock proof Pressure Gauge
-Sample Valve, Safety Valve
-Thermowell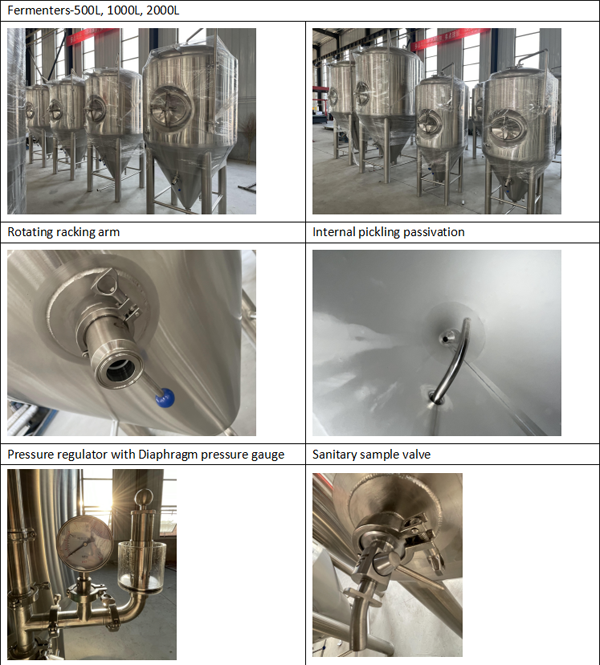 3.CIP cleaning system with electic element heating


4.Brewery control system is the brain of brewery, here the customer booked 2 cabinet, the one is PLC controller with PLC system to control the brewhouse.
The second one is digital control cabinet to control the temperature of fermenter and cooling system.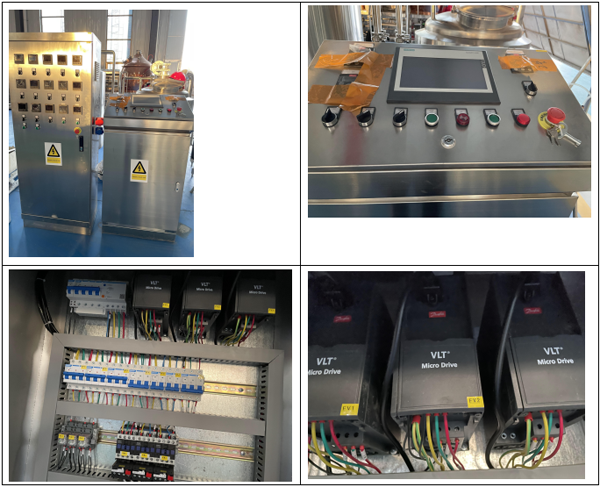 The brewery will reached the place after one month, hope they can install it soon.
There are many works to do and make a long pipes from different building. Anyway, we are looking forward to seeing a nice brewery and can't wait to brew the beer.

Brewery layout: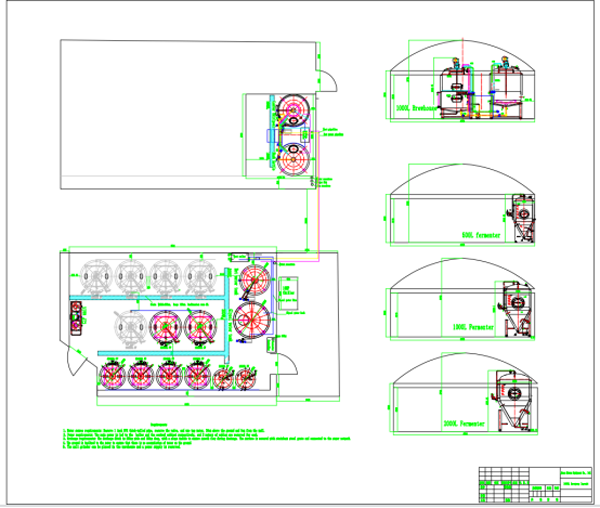 Hope everything goes well, and let's we brew better future. Cheers!!