Germany 1000L brewery
Thanks for our customer's trusting and booked the second set of equipment from us, hope they can brew a better future in the next.
We would like to work together with them for better beer.
The advantage of compact brewhouse:
1.Natural filatration from lauter to whirlpool for more clear wort.
2.Save the brewing area and brewing cost for starting a new bar, pub and micro brewery.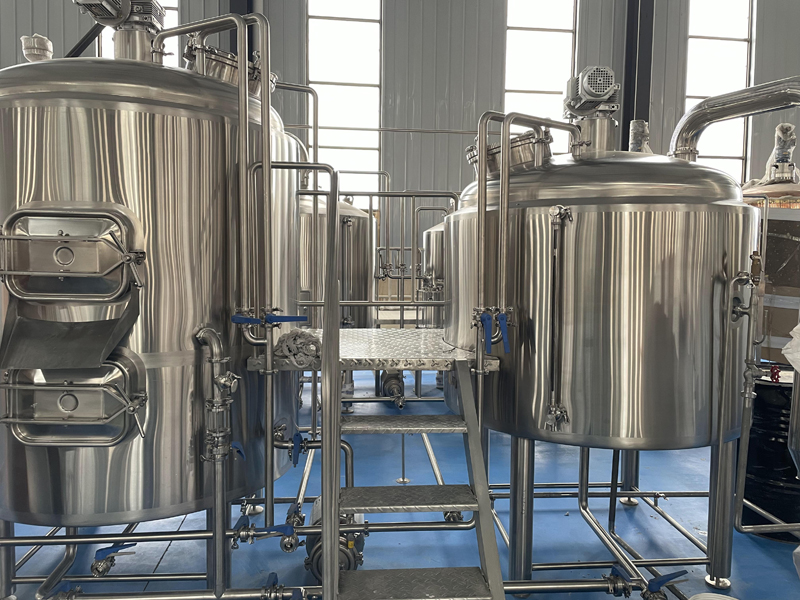 Fermenter
All tanks are made by sanitary SS304 material, which meet international food safety and hygiene standard.
They are cylindrical cone bottom tank, the cone is 60-72degree for exhaust the yeast easier.
The external are made by 2B stainless steel drawing board, connected by welding.
The internal pickling passivation treatment, and equiped with 80mm polyurethane insulation.
The tanks with dimple cooling jacketon cone and cylinder, they are cooled by glycol water or alcohol water.
Also the glycol inlet is seperated control according to volume of tank.

Loading and shipping
That's really a busy day.
We were busy for loading and shipping it to Germany.
Also we are congratulations to our friend they will starting a new brewing journey.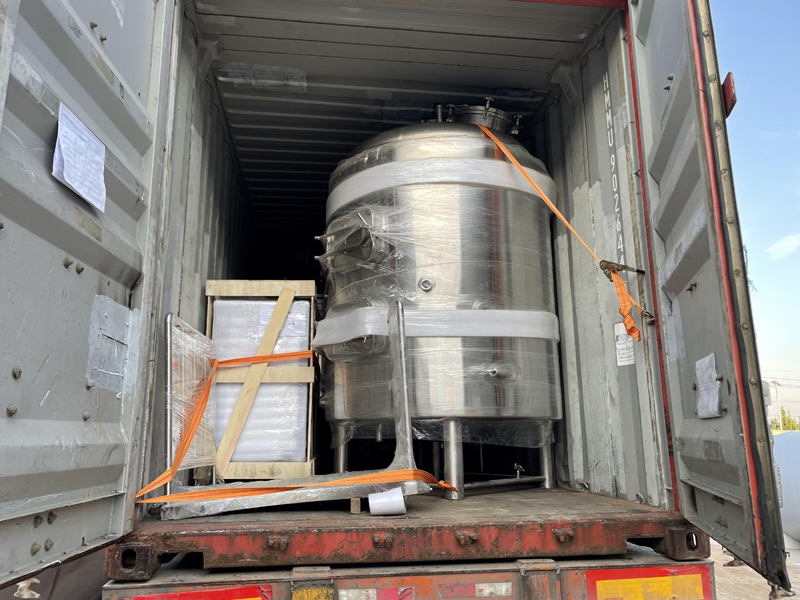 After half and a month, the equipment will be arrived.
Let's we see the assemble and first brewing. Cheers!!