Austria 500L brewery system
500L brewery was delivery to Austria at 26th of Feb.
Here it's a 500L brewery 3 vessel brew system, mash tun,lauter tank, brew kettle&whirlpool, hot water tank.
In order to save the installation cost and time, our friend require us to make it together for shipping.
1.Brewhouse
-500L mash tun with Danfoss frequency controller and steam heating.
-500L lauter tank with Danfoss frequency controller, raker reverse for easy spent grain, wort collect pipe and back washing device at the bottom of tank.
-500L kettle&whirlpool tank with steam heating, tangent wort entrance, level display.
-With hot water tank configured for sparging and mashing in, Well adjusted temp and water blending unit for better grain and water mixing.
-The side inlet of the wort is in the filter tank to reduce the oxidation of the wort.
-Steam condensate recovery for save the energy 25% consumption.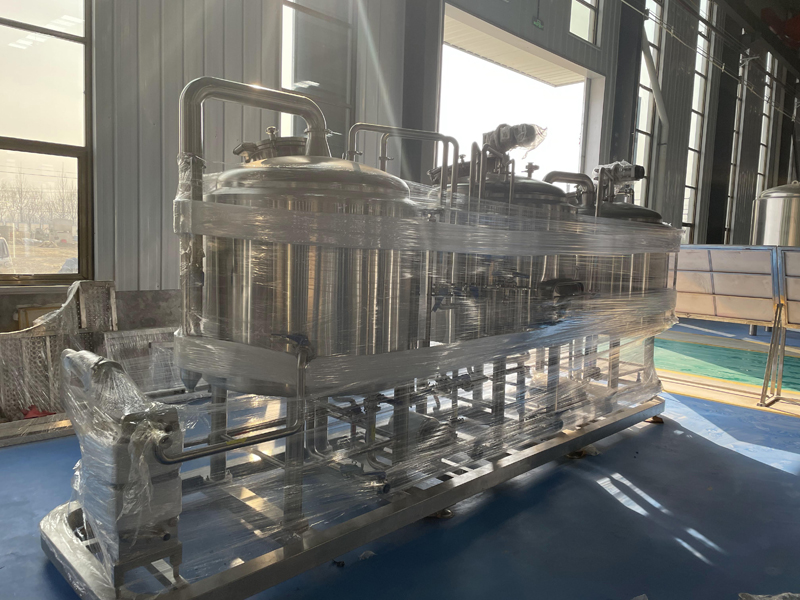 2.Fermenter
-Jacketed & Insulated, Dual Zone Dimple Cooling Jacket
-Side Shadow less Manway
-Racking Port with Tri-Clover Butterfly Valve
-Discharge Port with Tri-Clover Butterfly Valve
-2 Tri-Clover Outlets with Butterfly Valves
-CIP Arm and Spray Ball
-Shock proof Pressure Gauge
-Sample Valve, Safety Valve
-Thermowell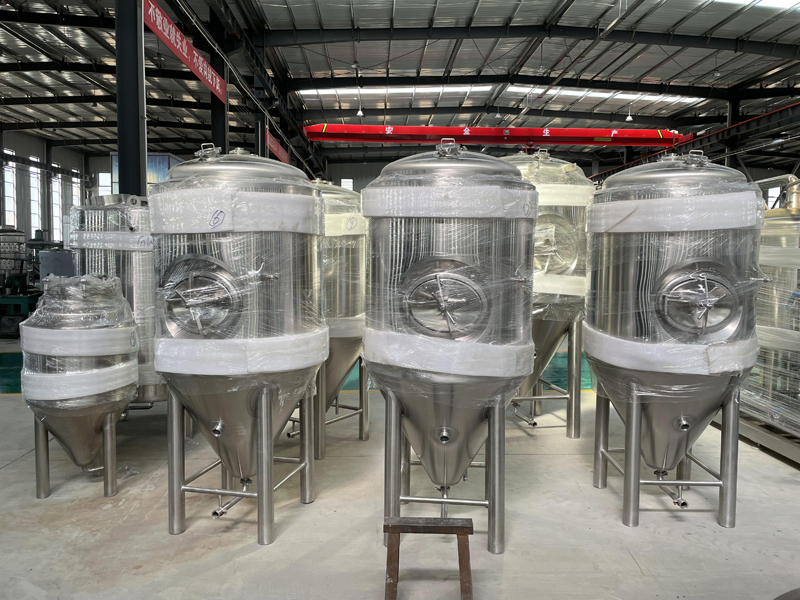 The brewery equipment on the way, which will arrived after two month.
Hope everything goes well, and let's we brew better future.